Mexique | Né(e) en 1943
Visiter son site internet
Né le 1er septembre 1943 à México, Mexique

1960-1964 : 

Etudes de peinture, sculpture, gravure, dessin à l'Ecole Nationale d'Arts Plastiques (San Carlos) de Méxixo

1964 : 

1er Prix National de peinture « Jeunes Valeurs » (México)

1965 : 

Exposition individuelle au Salon de la Plastique Mexicaine

1963 -1965 : 

Membre actif de l'Atelier de Graphique Populaire (Taller de Grafica Popular), avec participation à des expositions nationales et internationales

1966 -1967 : 

Voyage en France

1967 : 

Exposition individuelle de peinture à l'Ateneo Cubano de Veracruz (Mexique)

1970 : 

Exposition individuelle à la Galerie Plastica de México

1970 -1973 : 

Participation à des expositions collectives de la Galerie Plastica de México

1970 -1975 : 

Participation à des expositions collectives à la Escala de Continuum (México)

1973 : 

Résidence en France
Every time I see Sergio Valadez Estrada's work, it brings me a feeling of dizziness. By far, the work seduces me already and in front of the painting, it causes me an incontrollable skid inside the picture in an experience of déjà vu. I look at the picture and I am at the heart of it.
His work is based on the boldness in the treatment of controled space thanks to a severe drawing close to the academicism but without straying from an expression and an attitude quite contemporary. This one accompanied with a sensibility which leans on a color thought for a long time. I can declare without risk that his whole work of perspective and color is a return in a certain ''esthetic order'' without however letting a concept of representation seem corny or outdated.
In this almost journalistic completely assumed position of a narrator, he challenges every abstract institution of contemporary art.
In a critical way, some defined him restrictively as a painter of the everyday life, but Sergio Valadez splits up so much the realityin multiple perspectives on the same stage even on the same body, that he can turn around in full flight and give us to see arond a single axis all the various points of view and restore them on the same plan ; The subject escapes like this by its expressiveness any notion of realism.
Classify his work or define it is still useless. You just contemplate and celebrate the pleasure.
M.M
Afficher tous les 8 résultats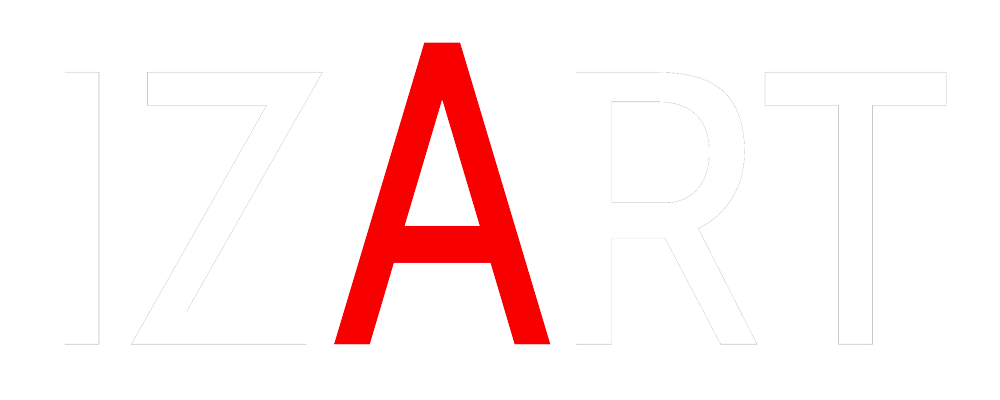 Galerie d'art contemporain à Pont-Aven
Izart est une galerie d'art contemporain situé à Pont-Aven et permettant l'accès aux oeuvres, en ligne.  Amateurs d'art, concrétisez votre achat de tableau contemporain, de photo d'art ou encore de sculpture contemporaine à travers des milliers d'œuvres d'art en ligne, issues d'artistes contemporains rigoureusement sélectionnés.
Tous droits réservés - Galerie Izart